With my extensive experience in Legal Recruitments, I am here to answer all your career-related questions!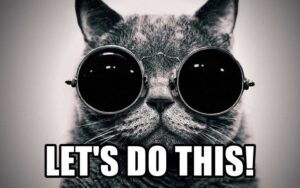 The second post in this series is about answering another one of the most frequently asked question, "Why should we hire you?"
Law firms and organizations are shelling out money to hire you, so they need to analyse if you will be worth it.
Now, this can be a really difficult question to answer because –
(a) You don't want to look like you are showing off while simultaneously
(b) You have to prove you are better than the other applicants.
Keeping up with the above points, you should NOT say generic statements like "I am hardworking" or "I am very interested in this work profile". Neither of these statements indicate why you are the better choice.
Also, you should NOT be bragging or praising yourself. this question is not about you, it's about your skills and experiences.
Confused?
Here are my specific suggestions to answer this question properly:
Read the complete JD (job description) in advance.
Pick out relevant skills that will make you a qualified hire.
Show your interest in the company.
Share specific examples that demonstrate the skills you possess.
So, is all this information enough for you? I don't think so!
I have added an amazing template for you at the end, that will help you answer this question with grace and confidence.
Its time to win that interview and secure your dream job!
Don't forget, we also provide career and interview prep-related services.
TIME FOR THE TEMPLATE YOU HAVE BEEN LOOKING FOR – 
(I am customizing this for an IP Associate role – Non Litigation at a fresher level, which will help you understand how to answer this question for the team you are applying for)
"I'm glad you asked this question.
I honestly believe that I'm the right fit for this position because I have extensive internship experience in this field. My interest in IP led me to work at law firms such as___, where I learnt relevant skills like trademark and patent filing, drafting of trademark search reports______. (give more specific examples that MATCH the JD of the role)
This law firm is my first priority because it's reputed for being a boutique IP firm with some of the best lawyers. I also try to keep a track of the firm's recent work, because of which I feel I am a better candidate than the rest, keeping in mind that I won't need training from scratch because of my past experiences." (Briefly explain why you like this firm)
Lastly, I would like to add that I am a team player and a fast learner. Collectively, all these skills make me a suitable candidate for this role." (Optional)
That's all for now! See you soon with another interesting question.
By

Parishkriti Atri

Parishkriti is a lawyer and an entrepreneur who loves creating content. In her free time, she loves napping and gorging on chinese food.